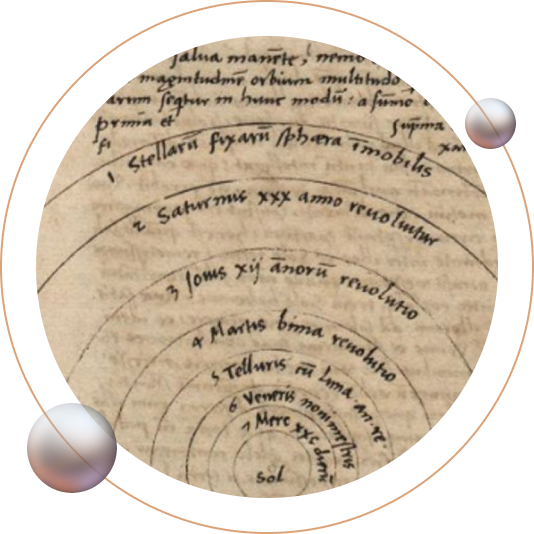 The Copernican Academy is a new institution in the system of Polish science.
It is an international corporation – it consists of half Polish and half foreign scientists.
It is also the main center for the implementation of the National Copernican Program.
The key tasks of the Academy include::
awarding Copernican Prizes,
supervising and supporting the activities of the Nicolaus Copernicus School,
coordinating the International Copernican Academy Ambassadors program, and implementing the World Copernican Congress.
The Academy is based on five pillars, corresponding to the areas of Nicolaus Copernicus' achievements, which became the basis for the organization of the Academy's chambers. These include astronomy, economics, law, medicine, and theology and philosophy.
The Law on the Copernican Academy, sets the general framework for the Academy's organization, which will ultimately be detailed in the statutes of the AK passed by the General Assembly of the Copernican Academy – with the provision that the first statute will be granted by the Prime Minister.
The activities of the Academy will focus on selected research areas, determined by the thematic scope of the following Chambers operating within it:
Chamber of Astronomy and Mathematical and Natural Sciences,
Chamber of Medical Sciences,
Chamber of Economic and Management Sciences,
Chamber of Philosophy and Theology,
Chamber of Legal Sciences,
and therefore, areas of science that coincide with the core fields of research activity of the Academy's patron. In addition, the Academy will include the sixth Chamber of Copernican Prize winners.
The Academy will consist of a maximum of 100 persons appointed by the President of the Republic of Poland at the request of the individual Chambers of the Academy. A given candidate must receive a written recommendation from at least two existing members and support within the Chamber as a whole. The first composition of Academy members (not exceeding half of the full membership of each Chamber) will be appointed by the President of the Republic of Poland at the request of the Minister of Education and Science.